NEWLY RENOVATED TOWNHOMES FOR RENT IN
NORFOLK, VA
Welcome to Walker's Chase — an exclusive colonial-style townhome community perfectly nestled in a close-knit neighborhood just minutes from Norfolk's best shopping, dining, and entertainment options. Enjoy a stroll along tree-lined streets with your beloved pet; take a refreshing dip in our sparkling pool; and savor the comfort of coming home to your upgraded and super-spacious two- or three-bedroom floor plan beautifully accented with modern features. Ready to discover a residential gem like no other? We invite you to discover what quality living is all about.
Bask in newly redesigned two- and three-bedroom townhome floor plans complemented with modern features.
"This was one of the best places that I have lived. …The townhomes are very updated and I rarely ever had issues! …What we loved most was walking around the townhomes, visiting the dog park right next door, and the pool in the middle always had the friendliest people and was always very clean. I would definitely give five stars and recommend to anybody in need of a place to stay."
— Stephanie
"I lived at Walker's Chase for two years and it was THE best place I have ever rented from. …You truly get your money's worth. With the spacious townhouse, amenities, location, and people there who will help you with absolutely anything, you could not find a better place to live."
— Sarah
"Lovely place to live. A stone's throw from base."
— Michael
"Walker's Chase has been a perfect fit for us and our two fur babies. The management is excellent and very prompt in returning calls and service requests. We have lived here for six months now and we couldn't be happier to re-sign our lease. The location is great — close to the water, minutes away from several grocery stores, and 15–20 minutes away from downtown Norfolk. We would recommend Walker's Chase to anyone!"
— Emily
"Nice townhomes. Townhome community was kept clean and enjoyed the pool. Great location next to Northside Park. Super-fast response with questions and any maintenance issues, which wasn't often!"
— Apryl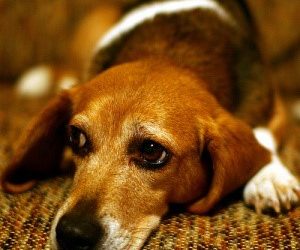 While cats are pretty apartment friendly-- they poop in a box, don't bark at neighbors, and don't need taken for exercise-- dogs are different. Our community accepts cats and dogs up to 60 lbs, but some dogs adjust better to apartments than others. Did you know that...